This super unique and cute shamrock photo frame is super easy to make with your whole family.
We will be using recyclable cardboard to make it.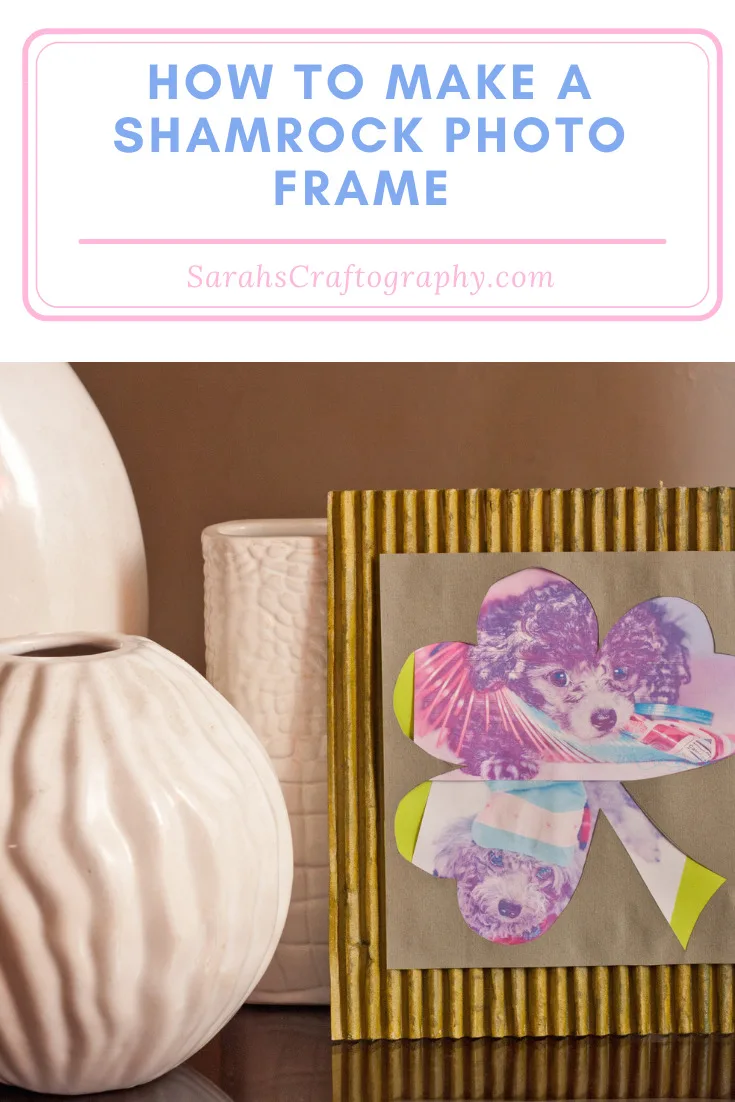 The History Of St. Patrick's Day
St. Patrick's day is personally my favorite holiday.
The history behind this holiday is very interesting to me. 
Saint Patrick was the patron saint of Ireland, he was born in Roman Britain.
At the age of 16 he was kidnaped and brought to Ireland to be a slave.
He is recognized for  bringing Christianity to the Ireland people. 
The Shamrock And St. Patrick's Day
The shamrock is a native Irish clover that has three leaves.  
Saint Patrick used the shamrock to symbolize the Holy Trinity (the father, the son, and the holy ghost) to the Irish people.
In modern times, we use the shamrock for décor purposes especially when St. Patrick's Day is near.
Many believe that having this shamrock will bring good fortune to each and everyone's home or family.
Shamrock Photo Frame
We often see printed photos nowadays, especially during this age of technology.
We tend to forget that we need to print those lovely moments and place the photo in a traditional photo frame.
Yes, we have our own, high-tech ways of capturing those moments, but often times, we forget the true essence of the picture.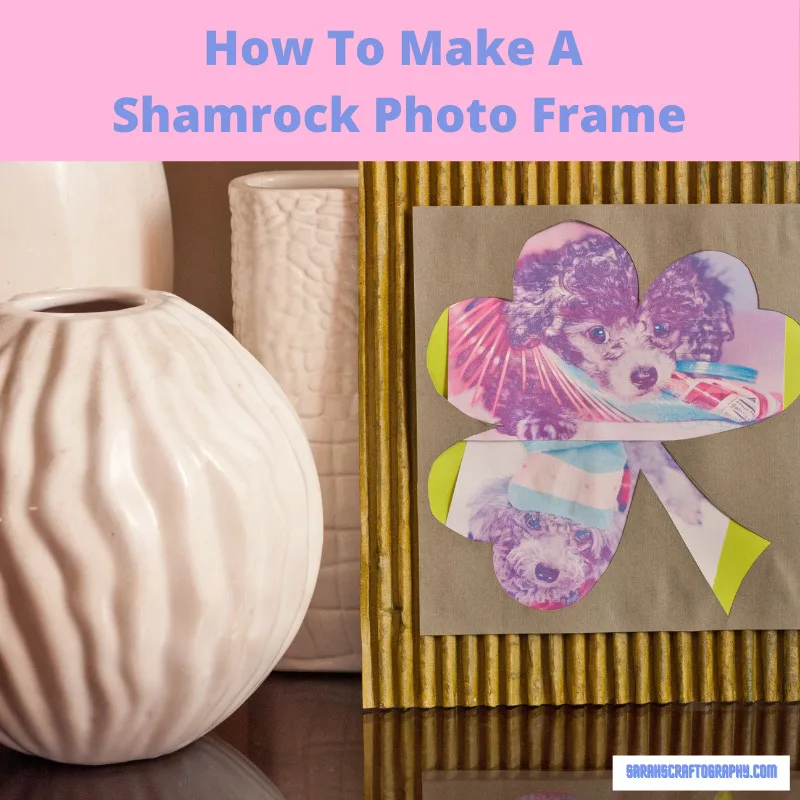 Classic Photos Look Good In This Shamrock Photo Frame
We can see classic photo frames with photos that are printed from negatives from our grandpa or grandma's home, but why don't we frame photos like that?
Instead of displaying digital photo frames in our homes,  lets print those memories and frame them in this shamrock photo frame, so we can cherish them like our grandparents did.
That is why I came up with a brilliant idea of creating a classic photo frame that is St. Patrick's Day-themed.
Have the kids help make them, choose the photos and gift them to your relatives, friends or loved ones.
You doesn't need a fancy photo frame, but what is important is the memory you choose to add.
If you do not want to buy the cardboard, you can always ask a friend or family member if they have some laying around.
So if you are ready, then let us prepare the materials for this unique project now!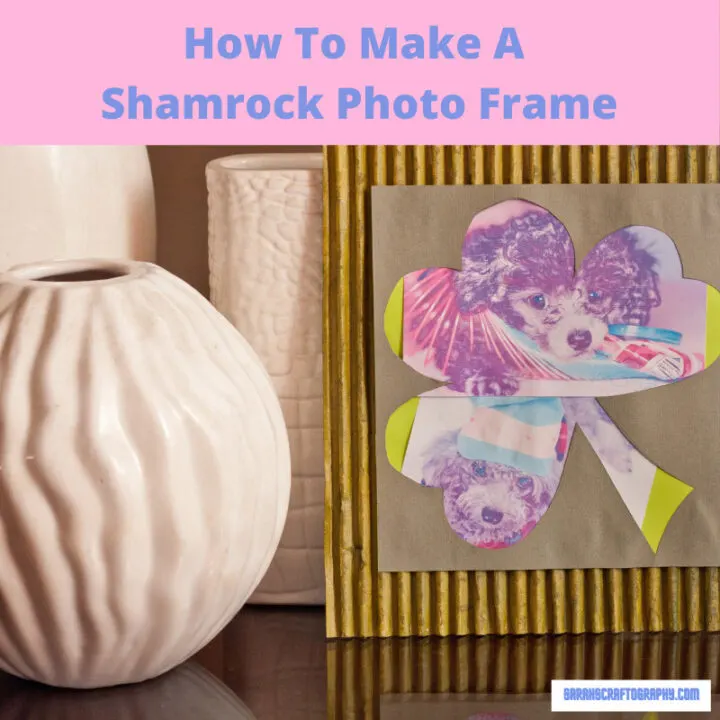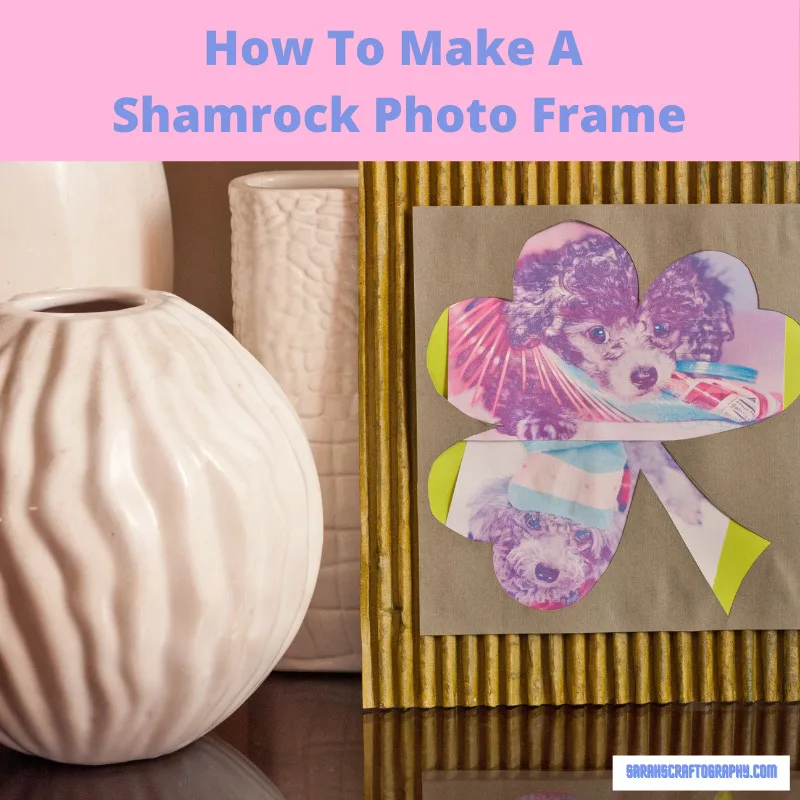 How To Make A Shamrock Photo Frame
This shamrock photo frame, made from recycled cardboard and an old photo, is a great way to celebrate St. Patricks Day!
Cherish This Shamrock Photo Frame
Even though technology already paved its way to us, it is still heartwarming to have your own photo frame with a printed photo in it.
The old ways can still touch your heart especially during the holidays and it's a great way to get your kids to help make holiday decorations you can cherish forever.
I hope you like this idea and will make a shamrock photo frame with your kids.