This DIY Miniature Easter Egg Potted flowers craft will be so much fun for the whole family and an extra cute and easy way to bring in the Easter holiday.
This craft is also a great way to use those Easter eggs after the Easter holiday too! 
This decoration will look great as a center piece on the table where everyone can enjoy it. 
Or place it on a table outside near your front door.
It will look cute with either the Easter door hanger or the Easter Bunny door decor, especially if you color coordinate the decorations.
Let's begin!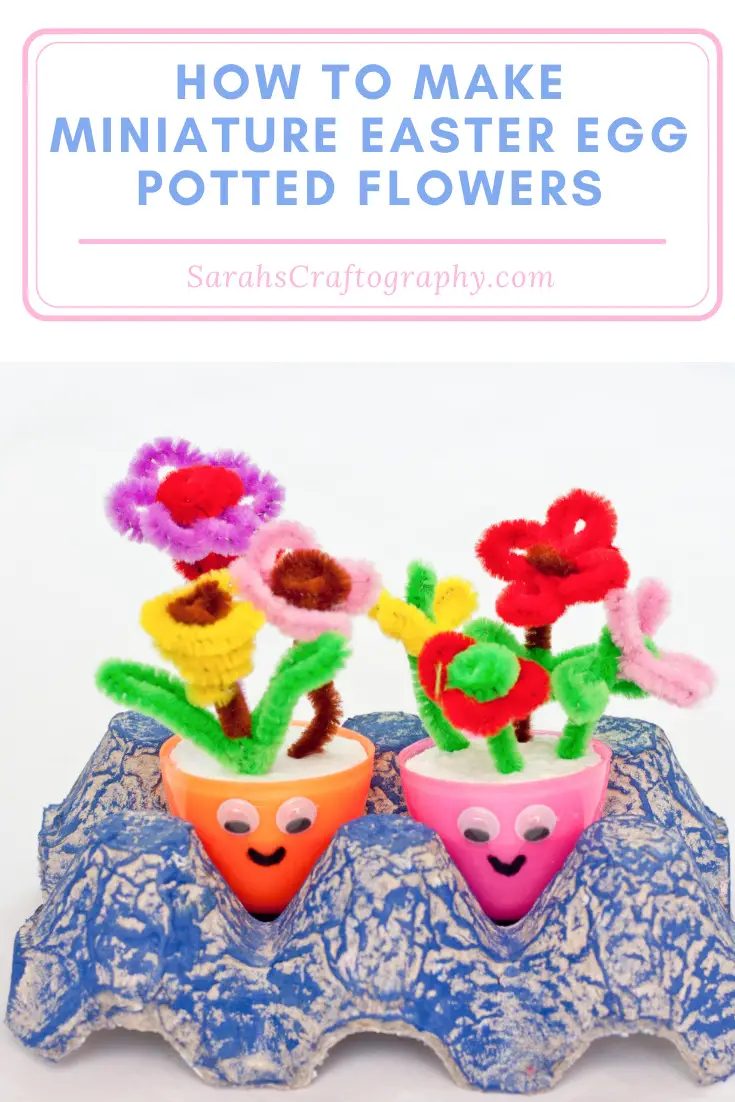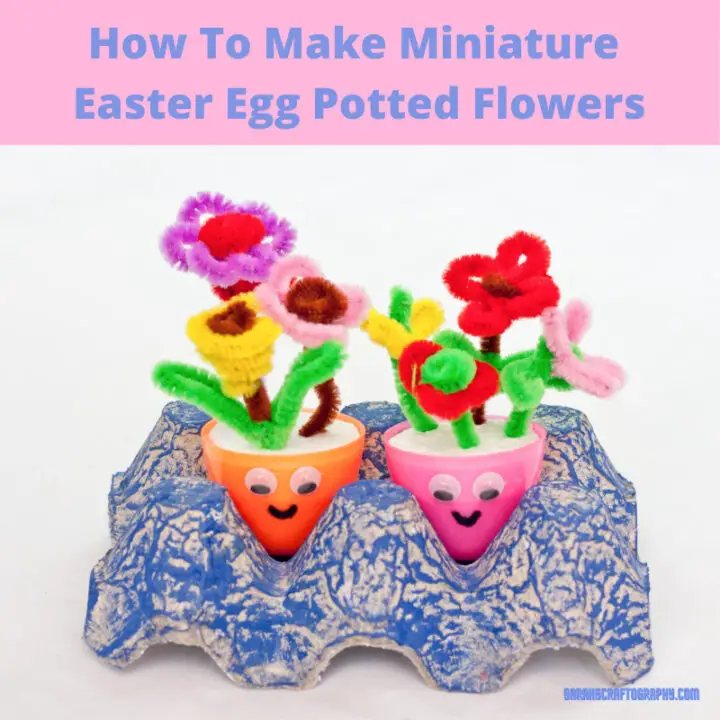 How To Make Miniature Easter Egg Potted Flowers
Learn how to make miniature Easter egg potted flowers for gift giving and home decor that will last for many holidays to come.
Design Your Easter Egg Potted Flowers To Last Forever
We will be making flowers out of pipe cleaners for this project.
We are using synthetic flowers since they require less maintenance and the family can just enjoy the decoration, not to mention if anything happens to them, they are easy to replace.
To make this Easter activity more interesting, we will use a plastic egg as a pot for the flowers to be planted in. 
We will be using a small egg carton for this craft, you can either buy one or ask someone you know if they happen to have one laying around. 
These Easter Egg Potted Flowers Make Cute Gifts
This Easter egg potted flowers can  also be given as gifts during the season.
This can also be displayed on your own office desk.
It is possible to make as many of these flowers as you wish by simply repeating the instructions.
This is a good holiday activity for kids to do with you.
They get the chance to explore their creativity in forming the flowers out of the pipe cleaners while having fun making this Easter decoration.
I hope you enjoy this cute little craft.