This DIY pots of gold door décor is budget friendly décor and is super cute and colorful.
Kids are sure to enjoy making this St. Patrick's day decoration as much as you. 
It's easy to make and will add a nice touch to any door in your home for St. Patrick's Day. 
The Story Behind Leprechauns And Their Pot of Gold
Irish folklores believe that leprechauns bring good fortune since they are always carrying a pot of gold.
Some tales are told that a leprechaun hides his pot of gold in the Irish countryside. 
Well it is also believed that leprechaun's hide their pots of gold at the end of each rainbow.
Catching a mythical creature like the leprechaun is far from impossible, so several people who believe in such are finding a variety of ways to do it.
Because it is said that a pot of gold will bring good luck to people every St. Patrick's Day.
The Color Green And Gold Everywhere
Aside from these techniques that they do during the occasion, most of us decorate our own homes ready for the said event.
The Color green and shamrocks are everywhere, and let us not forget, the pot of gold as a cool decoration too.
Budget Friendly Pots Of Gold Door Decor
This is a budget-friendly and fun project that your kids will enjoy doing with you.
This tutorial will teach you how to have a colorful pot of gold décor without hurting your pocket.
We will be using recyclable biscuit (if you are from the UK) or cracker box for this craft.
Let's begin crafting this now!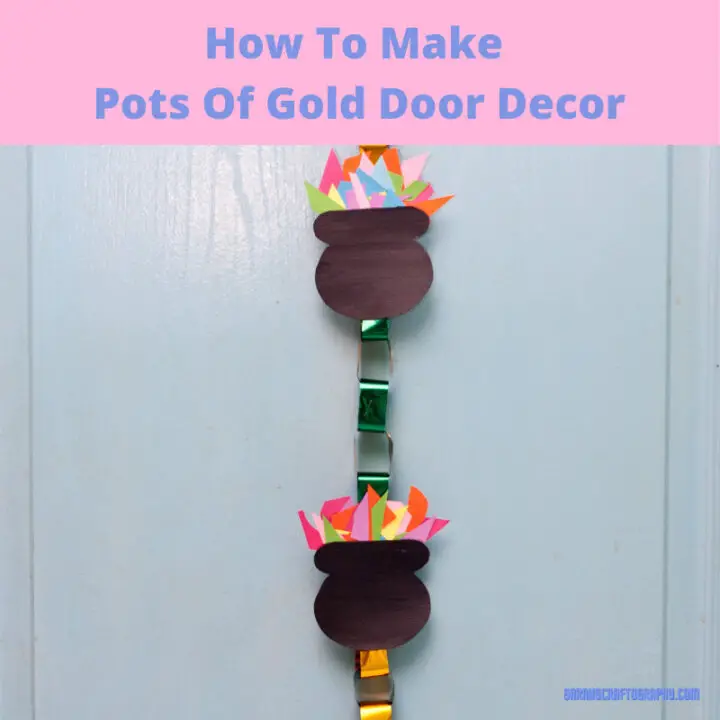 How To Make Pots Of Gold Door Decor
These pots of gold door decor are a great St. Patricks Day craft idea for kids that can be displayed on doors throughout the home.
Pots Og Gold Door Decor Represent Luck And Fortune
This can be displayed on the walls of your living room. 
This would surely bring you luck and fortune without hurting your pocket. 
You do not need to spend that much to celebrate and beautify you homes. 
Hope you have fun and liked it!