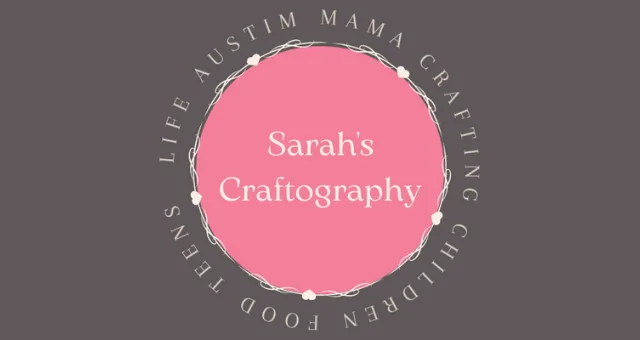 ADVERTISING DISCLOSURE
This post may contain affiliate links. Read my full disclosure.
Sheri Ann Richerson is a participant in the Amazon Services LLC Associates Program, an affiliate advertising program designed to provide a means for sites to earn advertising fees by advertising and linking to Amazon.com.
This Compensation Disclosure has been provided for your protection and to fully disclose any relationship between this sites product or service recommendations and the owners of those product or services. The owner of this website is required by the FTC to inform you that a relationship exists between http://experimentalhomesteader.com, http://www.exoticgardening.com or http://www.sheriannricherson.com and some of the products or services reviewed, recommended or promoted on these sites.
Sarah's Crafography – https://sarahscrafography.com/ owned by Sarah Stults makes use of affiliate relationships with merchants for monetization of this website and other websites that I own. This means when you click on links to various merchants on this site or the other sites that I own, mentioned above and make a purchase, it may result in a commission that is credited to one of these sites or myself Sarah Stults. Sarah Stults is a participant in the Amazon Services LLC Associates Program, an affiliate advertising program designed to provide a means for sites to earn advertising fees by advertising and linking to Amazon.com. I also post links from other affiliate programs.
The opinions expressed here are those of myself – Sarah Stults – as an individual and are not necessarily the opinions of nor reflect the views of any merchants I am affiliated with. I have chosen to only recommend products and services on my sites that I personally use or have thoroughly researched and recommend. I earn a full-time living as a blogger, so I take my credibility very seriously. I want my readers to know they can trust my recommendations.
Third-Party & Sponsor Ads
Text and image ads that appear on https://sarahscrafography.com/ are provided by third party ad agencies such as Amazon Associates, Share-A-Sale, , Google Ad Network, VigLink, etc . I do not personally endorse the products or services advertised in these ads. These companies are not affiliated with me or the three websites mentioned above.
If you have questions about any affiliations on this website, please contact me via email at [email protected]. I'll be more than happy clarify or provide additional details about any of this information.
Previous Disclosure Policy!
This policy is valid from 06 December 1997 through present day
This blog is a personal blog written and edited by me. For questions about this blog, please contact [email protected].
This blog accepts forms of cash advertising, sponsorship, paid insertions or other forms of compensation.
The compensation received may influence the advertising content, topics or posts made in this blog. That content, advertising space or post may not always be identified as paid or sponsored content.
The owner(s) of this blog is compensated to provide opinion on products, services, websites and various other topics. Even though the owner(s) of this blog receives compensation for our posts or advertisements, we always give our honest opinions, findings, beliefs, or experiences on those topics or products. The views and opinions expressed on this blog are purely the bloggers' own. Any product claim, statistic, quote or other representation about a product or service should be verified with the manufacturer, provider or party in question.
This blog does not contain any content which might present a conflict of interest.
Cookie Policy for SarahsCraftography.com
What Are Cookies
As is common practice with almost all professional websites this site uses cookies, which are tiny files that are downloaded to your computer, to improve your experience. This page describes what information they gather, how we use it and why we sometimes need to store these cookies. We will also share how you can prevent these cookies from being stored however this may downgrade or 'break' certain elements of the sites functionality.
For more general information on cookies see the Wikipedia article on HTTP Cookies…
How We Use Cookies
We use cookies for a variety of reasons detailed below. Unfortunately in most cases there are no industry standard options for disabling cookies without completely disabling the functionality and features they add to this site. It is recommended that you leave on all cookies if you are not sure whether you need them or not in case they are used to provide a service that you use.
Disabling Cookies
You can prevent the setting of cookies by adjusting the settings on your browser (see your browser Help for how to do this). Be aware that disabling cookies will affect the functionality of this and many other websites that you visit. Disabling cookies will usually result in also disabling certain functionality and features of the this site. Therefore it is recommended that you do not disable cookies.
The Cookies We Set
If you create an account with us then we will use cookies for the management of the signup process and general administration. These cookies will usually be deleted when you log out however in some cases they may remain afterwards to remember your site preferences when logged out.
We use cookies when you are logged in so that we can remember this fact. This prevents you from having to log in every single time you visit a new page. These cookies are typically removed or cleared when you log out to ensure that you can only access restricted features and areas when logged in.
This site offers newsletter or email subscription services and cookies may be used to remember if you are already registered and whether to show certain notifications which might only be valid to subscribed/unsubscribed users.
This site offers e-commerce or payment facilities and some cookies are essential to ensure that your order is remembered between pages so that we can process it properly.
From time to time we offer user surveys and questionnaires to provide you with interesting insights, helpful tools, or to understand our user base more accurately. These surveys may use cookies to remember who has already taken part in a survey or to provide you with accurate results after you change pages.
When you submit data to through a form such as those found on contact pages or comment forms cookies may be set to remember your user details for future correspondence.
In order to provide you with a great experience on this site we provide the functionality to set your preferences for how this site runs when you use it. In order to remember your preferences we need to set cookies so that this information can be called whenever you interact with a page is affected by your preferences.
Third Party Cookies
In some special cases we also use cookies provided by trusted third parties. The following section details which third party cookies you might encounter through this site.
This site uses Google Analytics which is one of the most widespread and trusted analytics solution on the web for helping us to understand how you use the site and ways that we can improve your experience. These cookies may track things such as how long you spend on the site and the pages that you visit so we can continue to produce engaging content.
For more information on Google Analytics cookies, see the official Google Analytics page.
Third party analytics are used to track and measure usage of this site so that we can continue to produce engaging content. These cookies may track things such as how long you spend on the site or pages you visit which helps us to understand how we can improve the site for you.
From time to time we test new features and make subtle changes to the way that the site is delivered. When we are still testing new features these cookies may be used to ensure that you receive a consistent experience whilst on the site whilst ensuring we understand which optimisations our users appreciate the most.
As we sell products it's important for us to understand statistics about how many of the visitors to our site actually make a purchase and as such this is the kind of data that these cookies will track. This is important to you as it means that we can accurately make business predictions that allow us to monitor our advertising and product costs to ensure the best possible price.
The Google AdSense service we use to serve advertising uses a DoubleClick cookie to serve more relevant ads across the web and limit the number of times that a given ad is shown to you.
For more information on Google AdSense see the official Google AdSense privacy FAQ.
We use adverts to offset the costs of running this site and provide funding for further development. The behavioural advertising cookies used by this site are designed to ensure that we provide you with the most relevant adverts where possible by anonymously tracking your interests and presenting similar things that may be of interest.
In some cases we may provide you with custom content based on what you tell us about yourself either directly or indirectly by linking a social media account. These types of cookies simply allow us to provide you with content that we feel may be of interest to you.
Several partners advertise on our behalf and affiliate tracking cookies simply allow us to see if our customers have come to the site through one of our partner sites so that we can credit them appropriately and where applicable allow our affiliate partners to provide any bonus that they may provide you for making a purchase.
We also use social media buttons and/or plugins on this site that allow you to connect with your social network in various ways. For these to work the following social media sites including; Twitter, Facebook, Pinterest, Buffer, Google+, SMS, WhatsApp, all social media sites, will set cookies through our site which may be used to enhance your profile on their site or contribute to the data they hold for various purposes outlined in their respective privacy policies.
More Information
Hopefully that has clarified things for you and as was previously mentioned if there is something that you aren't sure whether you need or not it's usually safer to leave cookies enabled in case it does interact with one of the features you use on our site. However if you are still looking for more information then you can contact us through email, which is our preferred contact method.
That email is [email protected]
Who we are
Our website address is: https://sarahscraftography.com.
What personal data we collect and why we collect it
Comments
When visitors leave comments on the site we collect the data shown in the comments form, and also the visitor's IP address and browser user agent string to help spam detection.
An anonymized string created from your email address (also called a hash) may be provided to the Gravatar service to see if you are using it. The Gravatar service privacy policy is available here: https://automattic.com/privacy/. After approval of your comment, your profile picture is visible to the public in the context of your comment.
Media
If you upload images to the website, you should avoid uploading images with embedded location data (EXIF GPS) included. Visitors to the website can download and extract any location data from images on the website.
Cookies
If you leave a comment on our site you may opt-in to saving your name, email address and website in cookies. These are for your convenience so that you do not have to fill in your details again when you leave another comment. These cookies will last for one year.
If you have an account and you log in to this site, we will set a temporary cookie to determine if your browser accepts cookies. This cookie contains no personal data and is discarded when you close your browser.
When you log in, we will also set up several cookies to save your login information and your screen display choices. Login cookies last for two days, and screen options cookies last for a year. If you select "Remember Me", your login will persist for two weeks. If you log out of your account, the login cookies will be removed.
If you edit or publish an article, an additional cookie will be saved in your browser. This cookie includes no personal data and simply indicates the post ID of the article you just edited. It expires after 1 day.
Embedded content from other websites
Articles on this site may include embedded content (e.g. videos, images, articles, etc.). Embedded content from other websites behaves in the exact same way as if the visitor has visited the other website.
These websites may collect data about you, use cookies, embed additional third-party tracking, and monitor your interaction with that embedded content, including tracking your interaction with the embedded content if you have an account and are logged in to that website.
How long we retain your data
If you leave a comment, the comment and its metadata are retained indefinitely. This is so we can recognize and approve any follow-up comments automatically instead of holding them in a moderation queue.
For users that register on our website (if any), we also store the personal information they provide in their user profile. All users can see, edit, or delete their personal information at any time (except they cannot change their username). Website administrators can also see and edit that information.
What rights you have over your data
If you have an account on this site, or have left comments, you can request to receive an exported file of the personal data we hold about you, including any data you have provided to us. You can also request that we erase any personal data we hold about you. This does not include any data we are obliged to keep for administrative, legal, or security purposes.
Where we send your data
Visitor comments may be checked through an automated spam detection service. We use Akismet anti-spam service.
We collect information about visitors who comment on Sites that use our Akismet anti-spam service. The information we collect depends on how the User sets up Akismet for the Site, but typically includes the commenter's IP address, user agent, referrer, and Site URL (along with other information directly provided by the commenter such as their name, username, email address, and the comment itself).
Additional Terms & Conditions & User Agreement
1. These Terms & Conditions & User Agreement (also herein "terms and conditions", "Agreement" or "agreement") set forth how Sarah's Craftography (also herein, the "Company", "we", "us" or "our") and you the user (also herein, "you", "your", "user" or "User", also in many circumstances may be referred to as "subscriber", "member", "VIP", or "affiliate", agree to respect and treat each other while and after you are using our website, pages and other information published through https://sarahscraftography.com.
2. Copyright & Trademark Notice: Unless otherwise specified, all materials appearing on this site, including the text, site design, logos, graphics, icons, and images, as well as the selection, assembly and arrangement thereof, are the sole property of Sarah Stults, Copyright © Sarah Stults Sarah's Craftography 2021, ALL RIGHTS RESERVED. You may use the content of this site only for the purpose of reading the information on this site, for your own education, for shopping on this site or for placing an order through this site and for no other purpose. No materials from this site may be copied, reproduced, modified, republished, uploaded, posted, transmitted, or distributed in any form or by any means without our prior written permission. All rights not expressly granted herein are reserved. Any unauthorized use of the materials appearing on this site may violate copyright, trademark and other applicable laws and could result in criminal or civil penalties.
3. No Professional Advice: The beneficial low and no-cost advice shared on our site has been provided for general educational purposes only and for no other purpose. Nothing we provide for you here is intended to replace any form of competent professional advice. If you are in need of professional advice, including medical, mental health, legal, accounting or tax advice, or any other form of professional advice, then you should seek out a competent professional in that area who can ensure you are provided help that is specific to your particular situation and circumstances.
4. No FDA Evaluation: The advice shared in this site has not been evaluated by the US Food & Drug Administration (FDA). The products and methods recommended are not intended to diagnose, treat, cure or prevent any illness or disease, nor are the products and methods intended to replace proper medical help.
5. Federal Trade Commission Disclosure: This website and its information are written, edited and published by the Company, which claims sole and exclusive ownership of its content. For questions about this website or its content, please contact us using the following email address:  [email protected]. The Company sometimes accepts forms of cash advertising, direct sponsorship, affiliate sponsorship, paid insertions, or other forms of compensation. We abide by word of mouth marketing standards. We believe in honesty of relationship, opinion and identity. The compensation received may influence the advertising content, topics or posts made in our website and its content. Other than what is obviously advertising, if certain content is paid or directly sponsored, then we here pledge our best efforts to clearly identify or label it as such. The Company is sometimes compensated to provide opinions on products, services, websites and various other topics. Even though we may receive compensation for our posts, advertisements or other content, we always give our honest opinions, findings, beliefs, or experiences on those topics or products. The views and opinions expressed on any blog, guest post or in any form of comments on our website are purely that blogger's own. Any product claim, statistic, quote or other representation about a product or service should be verified with the manufacturer, provider or party in question.
6. Policy for Our Giveaways:
• No purchase(s) necessary to win.
• Giveaways are for U.S. residents only (unless stated otherwise).
• Entrants must be natural persons 18 years of age or older to enter.
• Winners are chosen at random, which typically means by a method employing the free tools available at www.random.org, or other similar tools; we also may choose a winner by awarding the prize to the first eligible person to respond to our free call to action.
• Winners will be notified by email shortly after the giveaway ends. We are not responsible if a winner's email inbox settings mark or categorize our notification email as junk, spam or the like.
• Winners will have 48 hours to claim the prize or another winner may be chosen at our discretion.
• We are not responsible for lost or damaged items. Replacement items will not be provided.
• We may, at our discretion, make public the first name and last initial of our giveaway winners, also making public their state and/or country of residence. All other contact information will remain private and will be destroyed after a winner is confirmed and their prize is confirmed as mailed.
• Since all of our giveaways are for cash, goods and/or services valued at less than US$600, we don't and won't be sending any winner a form 1099-misc for US income tax purposes, and a winner's tax considerations and any tax or tax-related obligations are entirely their own.
• We reserve the right to end, extend, or change a giveaway for any reason and without prior notice.
• We reserve the right to consider any entrant ineligible who has been a winner in one of our giveaways in the last 12 months.
• In any of our giveaways of products from certain companies, we reserve the right to limit the pool of eligible entrants to those persons who are not wholesale members, affiliates, contractors or employees of those companies.
• Odds of winning in one of our giveaways depend on number of entrants.
• Void where prohibited by law.
7. Other Terms & Conditions: Privacy Policy – see all policies above this section. All of the provisions of our Privacy Policy are incorporated into these Terms and Conditions, and vice-versa. We make no guarantees or warranties about any information on our site, including without limitation any warranty of fitness for a particular purpose. Anyone subscribing to our website or using any of our programs, posts or pages is also agreeing to these Terms and Conditions, and any user providing us their email address in exchange for our delivering any content to them personally or who is registering for one or more of our webinars or videos also is assenting and agreeing to receive emails from us on a regular basis. Any of our subscribers may opt out at any time by reply email, if the email was sent directly by us or one of our staff, or otherwise by unsubscribing as provided in the footer of our emails. We love our subscribers and will not sell or rent your email address or any other information to any third parties. These terms and conditions will supersede any terms and/or conditions you may have copies of in any form, regardless of whether we have signed them or not. We reserve the right to make changes to this site and these terms and conditions at any time.
8. Governing Law: This agreement shall be construed under the laws of the State of Indiana.
9. Severability and Interpretation: Whenever possible each provision of these terms and conditions shall be interpreted in such a manner as to be effective and valid under applicable law, but if any provision of these terms and conditions shall be prohibited, void, invalid, or unenforceable under applicable law, such provision shall be ineffective to the extent of such prohibition, invalidity, voidability, or enforceability without invalidating the remainder of such provision or the remaining provisions of this agreement. We and you agree that any ambiguity or vagueness of any provision of this agreement shall not be construed against the drafting party because of its being the drafter of this agreement.
10. Survival: All obligations of the parties hereto contained in this agreement shall survive the expiration or termination of this agreement.
11. Arbitration: All claims and disputes arising under or relating to these terms and conditions are to be settled by binding arbitration in the State of Indiana or another location mutually agreeable to the parties. An award of arbitration may be confirmed in a court of competent jurisdiction. Should any arbitration be commenced between the parties to this agreement concerning this agreement, or the rights and duties of either in relation thereto, the party prevailing in such arbitration shall be entitled, in addition to such relief as may be granted, to its attorneys' fees and costs in the arbitration.
12. Limitation of Liability: Company shall not be liable for any loss of profits or costs, or for any direct, indirect, special, incidental or consequential damages, including costs associated with the procurement of substitute goods or services (whether Company was or should have been aware or advised of the possibility of such damage), arising out of or associated with any loss, suspension or interruption of service, termination of this Agreement, use or misuse of our content, or other performance of services under this Agreement.
13. Indemnification: User agrees to defend, indemnify and hold harmless the Company, its officers, affiliates, directors, agents, and employees from and against any and all property damage, personal injuries or death and other liability, loss, cost, expense, or damage, including, without limitation, court costs and reasonable attorney's fees arising out of user's use or misuse, whether intentional or negligent, of the Company's content and information and from user's breach of any of the terms contained in this agreement.
14. Counterparts: This agreement may be executed in several counterparts or by separate actions between or among its parties, each of which shall constitute an original and all of which, when taken together, shall constitute one agreement; it's understood that your accessing and using the information on this website constitutes your complete assent (and, as applicable, the assent of the company, group or organization you represent) to all of these terms and conditions.
15. Headings: The headings for sections herein are for convenience only and shall not affect the meaning of the provisions of this agreement.
END OF TERMS & CONDITIONS & USER AGREEMENT